Guardian Solicitors North London
We are a high street law firm based in Hertfordshire and London. We focus on Wills and Probate, Elderly Care, Litigation,
Mediation, Employment Law and Conveyancing. We help private individuals, handle wills and probate work outsourced by larger
law practices, and offer a special legal advice service to business owners and their employees.
Advice and help with everyday legal matters
Help with conveyencing, family law, wills and probate, elderly care, mediation, litigation and employment law.

Expert help and support for other solicitors
Are you a busy law firm, snowed under by a heavy caseload of probate clients? Are you giving your more complex probate and other cases the time they need?

Legal help and advice for businesses and organisations
Does your professional practice need a legal safety check? Do you have a succession plan in place if a partner retires, wants to sell up, falls ill or even dies? Have you considered offering will writing as a staff benefit?
Our promises to you
Whatever time of day you ring with a query, we aim to get back to you within 24 hours
Empathy
We know what redundancy, bereavement, caring for elderly relatives or the general stress
of running a business can do, so we offer more than just a professional service. We will help you through difficult times and make sure we are on call whenever you need us.
Value for money
We arrange fees upfront so our clients know what they are spending from the start. We believe everyone has a right to access the law, regardless of financial situation, so we will occasionally take on 'no win/no fee' cases for you.

Constant communication
Unlike individuals in many larger law firms, our  solicitors are easy to contact at any time to answer your queries. Whatever time of day you
ring, we will aim to get back to you within 24 hours.
Technology
As a modern law firm, we've invested in the latest IT to give you rapid online access to legal documents and other information as well as
a fast and secure email service to constantly update you on progress.
Flexibility
We are a go-ahead law practice and we are constantly adopting new ways of working to bring a speedy and successful conclusion to each case we take on.

Enthusiasm
We enjoy supporting people through difficult times and will go out of our way to help you beat the odds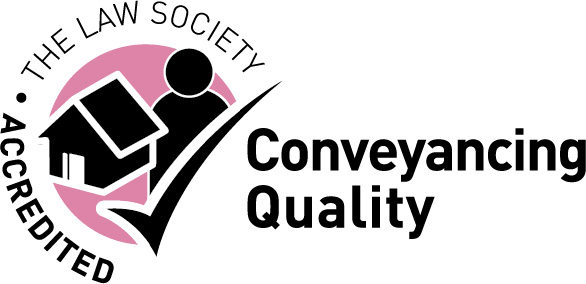 Guardian Solicitors is an accredited member of the Law Society's Conveyancing Quality Scheme - the mark of excellence for the home buying process.